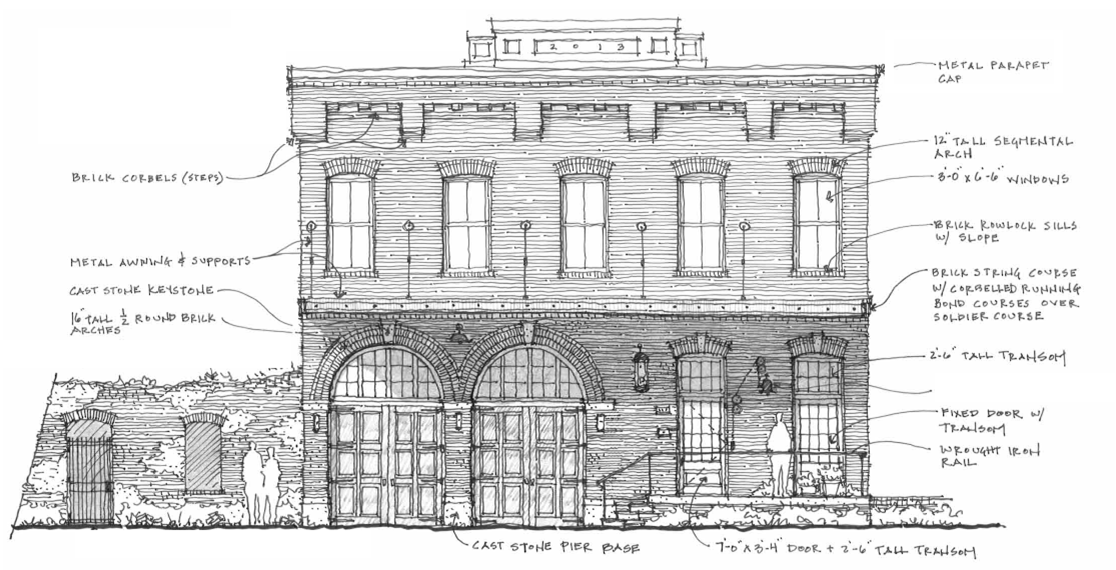 When you tell someone that you are moving into a firehouse they inevitably ask you two questions. First – "Does it have a fire pole?" (answer – it has the opening for the pole but it wasn't there when I moved in. It's on the list of things to do.) Second – "Does it come with a firetruck?" The answer to this was sadly "no." I knew that I would have to keep answering this question over and over, so I started searching for an old firetruck that I could park out front as decoration. I searched E-bay and Craigslist for a few weeks and came across an ad for an old firetruck. The gentleman said that he actually had 6 old firetrucks his father had collected back in the 1970's but never got around to restoring before he passed away. They had all been sitting outside on the farm for the past 40+ years and were in varying states of rust and rot. We walked around the farm and he showed me all of the trucks he had. There were two trucks sitting side by side in one area that caught my eye. One was a really short 1940's era Ford and one was a 1930's era open cab truck that I didn't recognize.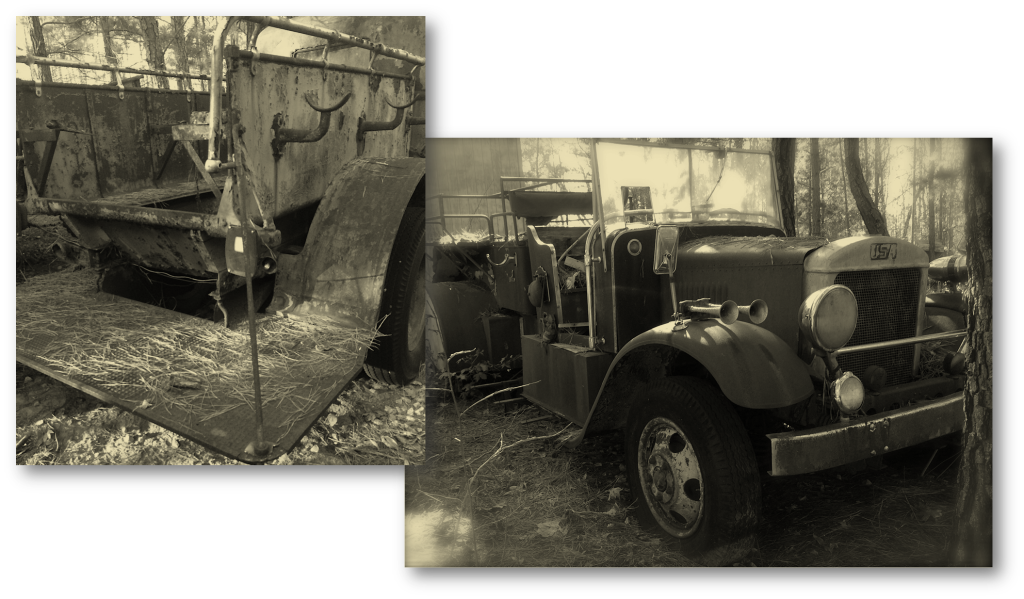 They had been sitting so long that a tree was growing through one of them. The original plan was to just buy one for decoration, not to drive so the fact that they were in such bad shape wasn't as big of a deal. I only wanted one so I stood there and tried to decide which one I was going to take home. After about 30 minutes of going back and forth I realized that I couldn't make up my mind so I told him I would think about it and return later. About three weeks later I returned still unsure of which one I wanted but knew I would be able to decide with one more visit to the trucks. After another half-hour of walking around the trucks I was faced with the fact that I still couldn't decide. It was like trying to separate two siblings who had lived together and formed a bond. Bringing just one of the trucks home didn't seem right. Then, the owner  made the fateful comment in his best West Georgia accent "I tell you what, I'll make you a deal for both of them". It was an offer I couldn't refuse. We shook hands and I called a towing company to drag them back to Smyrna.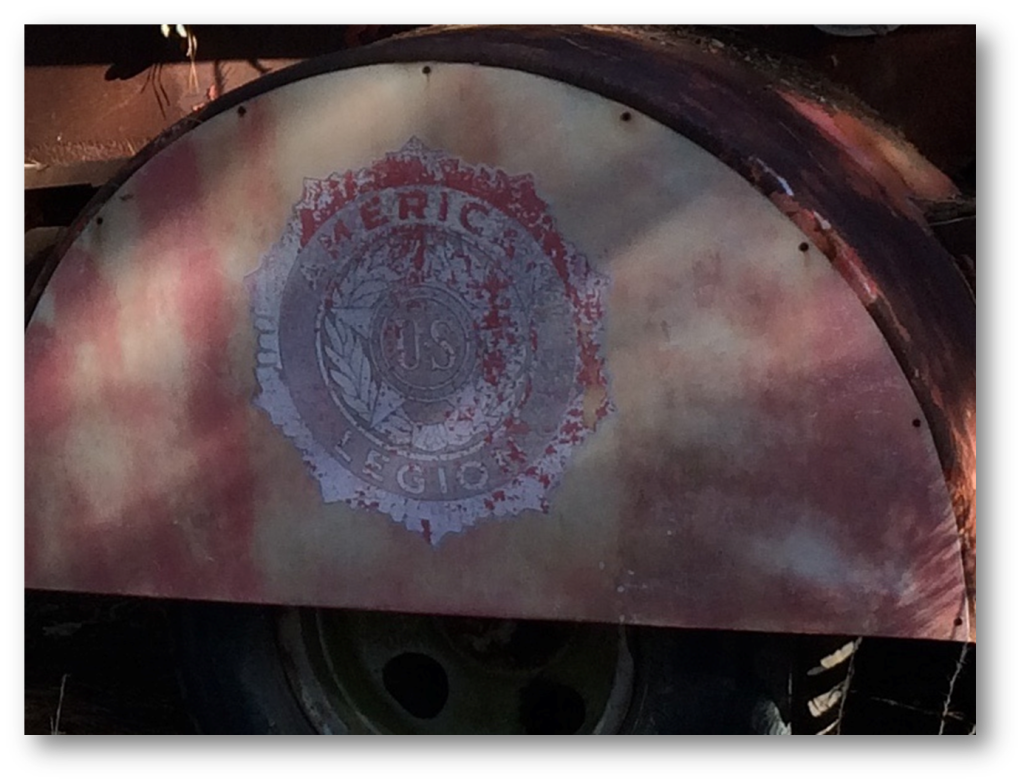 The 1930's era truck had an American Legion logo on the side and bench seating in the back which I knew had been added later in it's life (instead of the usual fire equipment). After a few hours of research I found out that it was a 1939 Holabird Firetruck and was actually manufactured by the U.S. Army on a surplus WW1 truck chassis. It was named Holabird because it was built at the Holabird Army Base in Maryland. After WWII the army sold off most of these as surplus equipment.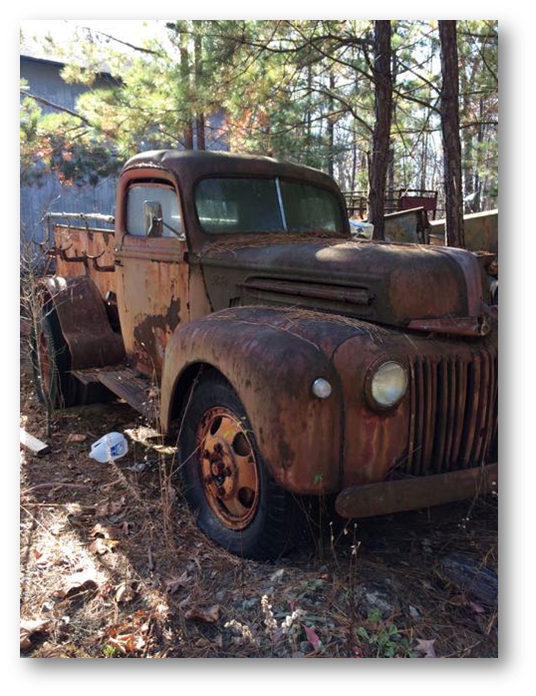 The shorter 1947 Ford firetruck took a different path. As I passed the truck everyday on the way to my shop, I began to have a vision of one day being able to drive it, instead of just admiring it as yard art.  I thought that over the next few years I could work on it and some day get it road worthy again. Within a few weeks this had changed to "over the next few months" I was going to get it running. It underwent an extensive mechanical restoration that included removing and reinstalling the rear body, re-wiring, new tires, brakes and many new mechanical components. We were able to get the original flathead V8 running and it still has the original transmission.

A few months after I purchased the trucks I visited the Smyrna History Museum located in the train depot around the corner from the firehouse. I was looking to get some old, historic photos to hang on the wall for decoration. While I was there I saw a small display of photos dedicated to the Smyrna Fire Department from the 1950's. As I quickly glanced at the photos one particular photo caught my eye. It was a photo of a 1940's era Ford firetruck. The picture was a poor quality black and white photo but I noticed that the truck looked similar to the one I purchased. I stood there for a couple of minutes and studied the photo and slowly came to the realization that there were too many similar features between the truck in the photo and the one that I had brought back from West Georgia. Normally the museum has a quiet atmosphere similar to a library but I couldn't help but turn and shout "Harold, come here quick!" Harold is the 80 year old gentleman that runs the museum and he doesn't go anywhere quickly so, after what seemed like an eternity, Harold finally made his way from his office over to the display. I honestly can't recall anytime over the past 20 years that I have been this excited and borderline emotional as I told him that I thought one of the trucks that I had purchased, one that I had dreamed of what it would be like if it had actually been a City of Smyrna fire truck, might actually be the one in the picture hanging in museum. He took me downstairs to the basement where there were some old photo albums and documents in storage. He suggested I look through them and see if I found more photos. After only a few minutes I had found additional photos that showed the truck in more detail and I was getting more and more confident that I had one of the original City of Smyrna firetrucks. I continued searching through the photo albums when I turned a page and saw a color photo of my other firetruck, the 1939 Holabird. At this point I was sitting alone in the basement of the museum looking around in complete disbelief. I kept flipping through different albums from different years and found photo after photo of both trucks as well as a newspaper article from when the city sold the Holabird to the American Legion in 1950.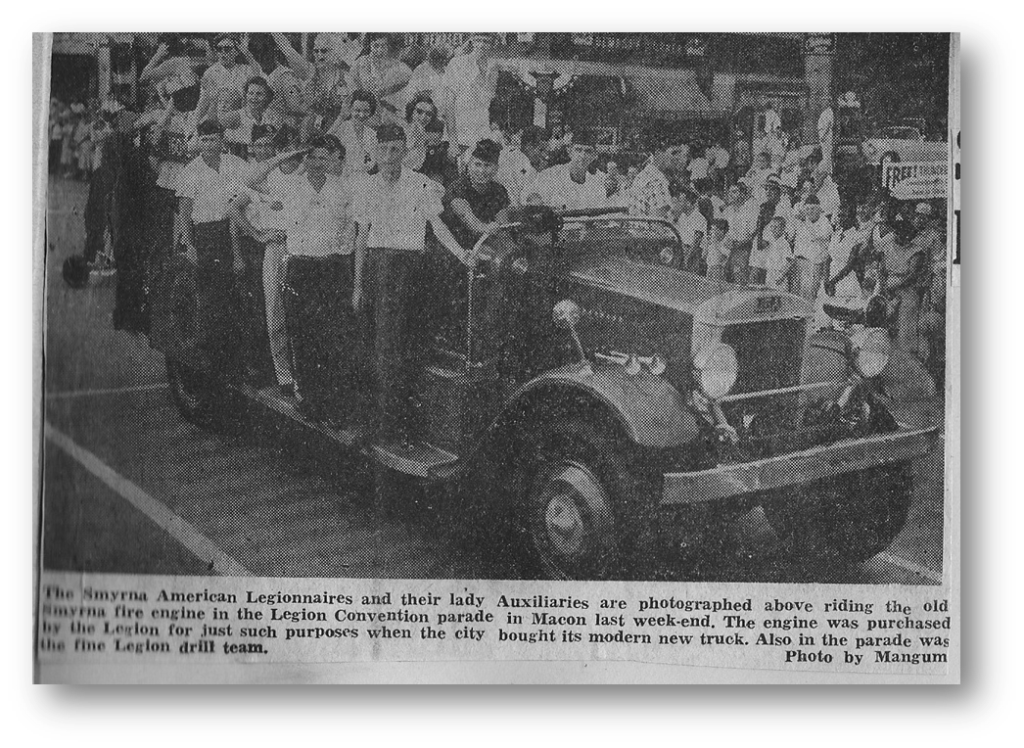 I had decided to keep the news of the trucks under wraps because at this point only a few people even knew about the firehouse project (I wasn't publicly discussing the project because there were several points where it looked like I might not be able to pull it off). A few days later my phone rang, it was the City of Smyrna fire chief introducing himself and asking if he could come by and see the trucks. It was a lot of fun talking to someone who was as excited about the news as I was. Later I spoke to the mayor and he told me stories of how he remembered riding on the '47 Ford as a little kid.
The 1939 Holabird is unfortunately too far gone to be restored but will be an important part of the firehouse and something I will always see as art because of the emotional response I get every time I look out the window and see it sitting outside.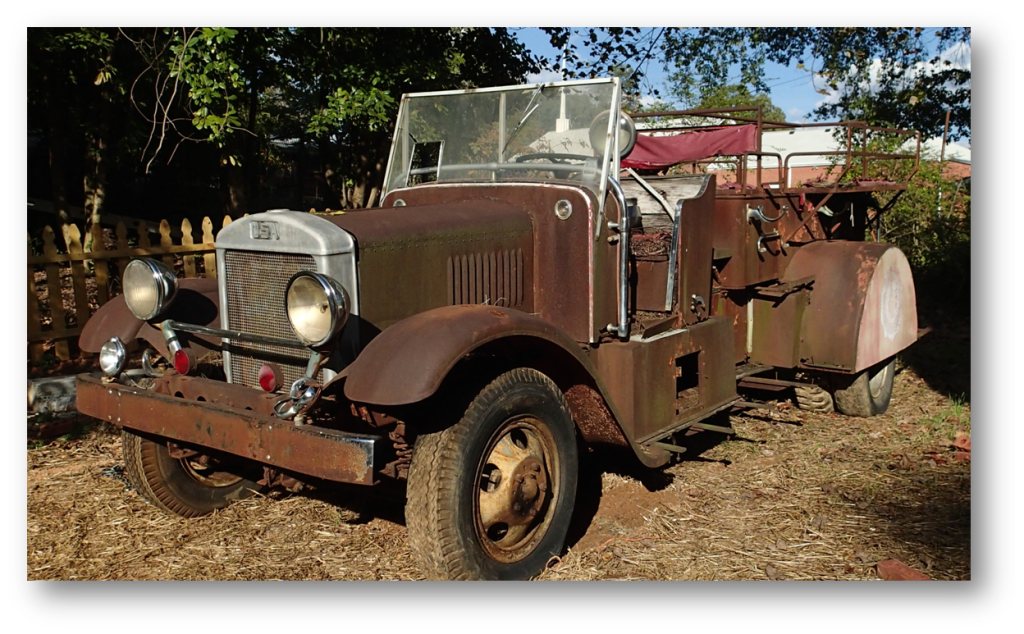 The 1947 Ford is now my "therapy" vehicle because it is impossible to be in a bad mood when I drive it.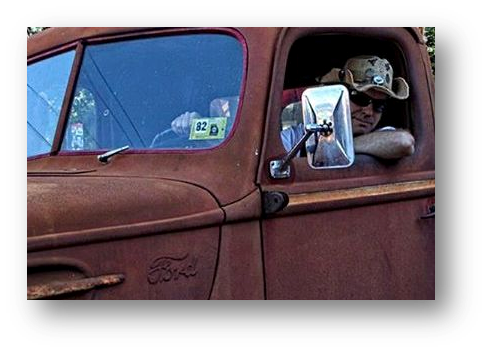 There were a lot of moments when I questioned my own sanity for taking on this project which has consumed my life for the past several years but knowing that I was able to bring these two trucks "home" is one of the many things that has made all of the time and work completely worth it.
 Robert